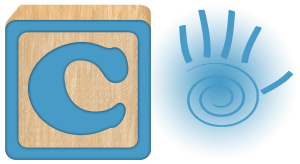 The 30-Day
VIP CR Process
HOW DOES THIS WORK?

When starting a CR Session, I have my client relax and think about a memory. "There are no good memories, there are no bad memories – simply memories."
What makes CR different from other known modalities and processes is: During memory recall I keep my client out of story and therefore keep the emotions out of the story as well. I am not focused on the emotions; I am focused on cellular memory.
By remembering an event using one of our senses, instead of normal memory recall, we shut down the normal conscious/sub-conscious recall system where the above-mentioned tags, filters, and the Active Block are hiding.
One of the primary goals of CR is to uncover the foundational psychosomatic like event that drives the client's particular issues, (i.e. a life of failures, procrastination, and/or self-sabotage). Once the foundational event is neutralized, I help my client to re-pattern themselves, keeping them fully present with their thoughts and avoiding the return of old patterns.
Many clients say they cannot recall memories from their childhood and that's okay because I help them find the Active Block and uncover those hidden memories with consistent positive results.
FREE No Obligation Information Session:
The VIP 30 Day CR Process includes …
3-5 Hour Session via Skype (CR Session) with CR Master Practitioner Liz
7 Days of Journaling (Self-repatterning)
30 Day Trial Membership to BrainTime(Self-repatterning)
Journal Analysis by CR Master Practitioner
Day 8 – One hour Phone call to go over your journal with CR Master Practitioner
Day 15 – One hour follow-up phone call with CR Master Practitioner
Day 30 – One hour follow-up phone call with CR Master Practitioner
FREE No Obligation Information Session:
More About CR Master Liz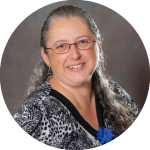 I first learned of the CR process in 2014. Immediately, I was drawn to the process and knew it was not only what I needed at that point in my life, but something that I needed to learn and bring to others.
In 2014, I became a Certified CR Practitioner through Earthwind Academy and returned in 2015 to become one of only 6 Certified Master Pratictioners in the world.
I am now on a mission to first spread knowledge of the existence of such a powerful resource and secondly to help other Recalibrate Their Lives for Maximum Fulfullment.