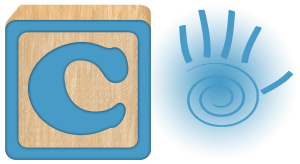 Liz Reid, Master Repetitive Behavior Cellular Regression (CR) Specialist
"Recalibrating Lives for Maximum Fulfillment"

Repetitive Behavior Cellular Regression (CR)TM is an online, non-linear, sequencing model for decreasing repetitive behaviors. Using the 5 senses as descriptors for memories, I look for missing or odd information getting us to the unknown Active Block that is driving these behaviors. This is done without hypnosis or pharmaceuticals.
Using the CR process I find and defuse the unknown block that drives the behavior patterns and keeps a person stuck.
"We are born with an already established personality. As we age, we become witness to various stimuli that changes the way we look at the world and how we will act and react in it."  ~Terry Earthwind Nichols
What are the benefits of CR?
| Improved | Decreased |
| --- | --- |
| Health | Anxiety |
| Relationships | Fear |
| Finances | Depression |
| Self-Confidence | Self-Sabotage |
| Clarity | Overall Stress |
| Follow-Through | Procastination |
| Accountability | Addictive Behaviors |
Who can benefit from CR?

CR was originally created for veterans with PTSD. CR is also Ideal for critical care (burnout) professionals. Also well suited for people who want to get focused, get back on track or have more peace and joy in their life.
– Liz Reid, Master Cellular Regression Specialist
"Recalibrating lives for maximum fulfillment."

My Approach

In many ways I take my clients on a journey, navigating them to a place where only cellular memory exists. From this place of cellular memory, I can assist my clients breakthrough patterns of limiting beliefs, suppressed emotions, trauma and pain. CR uses a sequencing model to neutralize emotions in an event and permanently remove the emotional hold from that specific event. Many patterns of behavior throughout the individual's life are then neutralized. This creates an environment clean from distracting emotions.
I wholeheartedly believe that everyone is born on a path. External influences can often take us off our path in life – whether short term or long term, causing us to experience many trials and tribulations.
As a CR Master, I provide my clients with a safe space where we work together to find and neutralize the block in their life. I provide a supportive nurturing environment during the repatterning process, to facilitate increased self-awareness and inner peace .
I am passionate about helping people create more fulfilling lives!

About Liz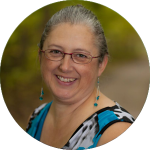 Liz Reid is 1 of 6 master CR practitioners in the world [2015] – Earth Wind Academy
Prior to this, she founded a Virtual Assistant business in 2010 – with a passion and commitment to helping businesses thrive by providing them with a range of administrative, marketing and systems support through outsourced services.
30 Day VIP